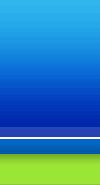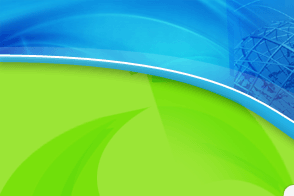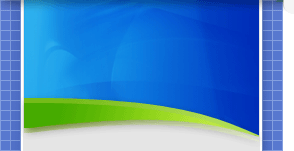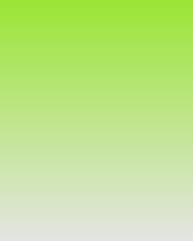 WELCOME TO
Jesus Reigns Ministries
Sison Chapter
WELCOME TO
Jesus Reigns Ministries
Sison Chapter
PRAISE REPORT
Our church extension has now been finished! Truly that God is faithful to His promises unto us. We give our thanks to all the people that God has touched to help our church realize that God moves in miraculous ways....

The 8th year anniversary was a victorious one! Thanks to all the friends, relatives, members and brethren who helped us in making this anniversary a fruitful one.


ANNOUNCEMENTS
HOME > HISTORY
New Updates!
Teaching
Galleries
To all aspiring musicians:

Tentative schedule of music lessons in guitar, bass, drums and keyboard will be on Saturday. Bro. Dex will be the one to give the updates.


Copyright © 2009 by JRMSison
All Rights reserved
E-Mail: jansenrose@yahoo.com
EARLY YEARS

It started early May 2001. Brother Richie Balao came home from Hawaii and started a small Bible Study group. There were about 6 people who attended that group. Around June were this small group visited Jesus Reigns Ministries - La Union (JeReMiLU). Bro. Richie spoke with Pastor Jonel Taopo to assist them with their small group in Asan Sur, Sison, Pangasinan. Then started the Jesus Reigns Ministries - Sison.
The Beginning

Like a small child, the church began to stand up but not without difficulties. Many obstacles, persecutions, testings and temptations came and tried to disheartened the believers. Family issues, spiritual growth, church member concerns and financial matters were the issues at hand.
Though the church struggled in her early years, many lessons were picked out of the problems experienced. Relationships between God and members grew tighter and stronger. And the aim to continue unto the path the Lord has set upon us became clearer. Like a child that gained strength through many failures, the church gained strength through her experiences.


Ptr. Richie Balao - our first pastor

Rev. Jonel Taopo - our mentor, who offered his life to the Lord in serving Him, spending time with the members of the church, traveling from San Fernando, La Union to Sison, Pangasinan, who was not concerned on time when sharing the word of God to the brethren.

Ptr. Onofre Ganialonggo - supported us when we needed help in our ministry.

Ptr. Ella Quilates - assisted us in our spiritual needs.

Ptr. Earl Querol - made evangelism simple yet effective in our ministry.

Ptr. Roland Peralta - who continued to support us during Sunday services when we needed him.

JeReMiLU Team - for their undying support and assistance.
The church had to thank the following individuals who helped us greatly in strengthening our faith and relationship with God and one another:
THROUGH THE YEARS:

For the first 3 years of JRM-Sison, many souls were saved and committed themselves to God. But like a child, the church underwent a shakening that made her stronger than ever continuing the God-appointed task to bear fruit and that the fruit remain.

Rev. Jonel Taopo was there to see us through. Through God's love and grace, Rev. Jonel showed his undying support for he had invested his time, effort and finances to help the church stand up during those troubled times. He continued his weekly visit and preaching service even if there were only a few church members left.

The next 3 years were not a smooth road either. But the Lord was so gracious that He had given the church a lot of her own. Instead of being cramped inside the martial arts gym of Pastor Jansen, his father, Brother Johnny Balao, had leased a part of his land to the church (P 1.00 per year-lease). And the Lord added souls to the church. The church, up to now, is operating in Paldit, Sison, Pangasinan.


On November of 2007, Ptr. Jansen became full-time minister of JRM-Sison. With the help of the leaders and members of the church, JRM-Sison began their vision to soulwin and made Matt. 28:19-20 their lifetime mission. New programs were made; discipleship and soulwinning seminars were held on a regular basis.

Running the Race

The church is now soaring high for the Lord. The love of God is overwhelming that the church has to respond to His calling. Leaders are developed; members are founded in the word of God. Soulwinning and discipleship has never been so exciting as it is now. Truly, the best is yet to come.